1.After the installation is complete, find "PVsyst 6.8.3" on the desktop and double-click the running software.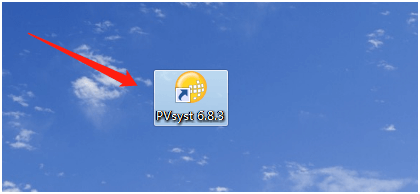 2. Directly default, click "OK"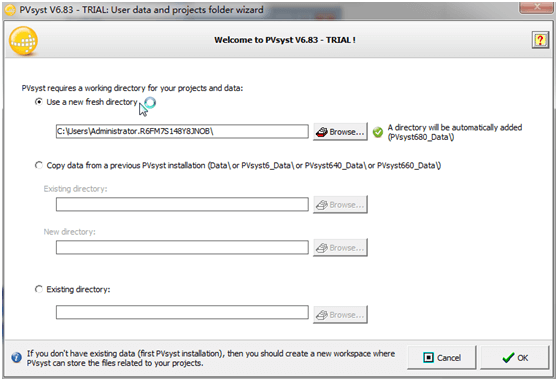 3. Open the software and click on "Databases"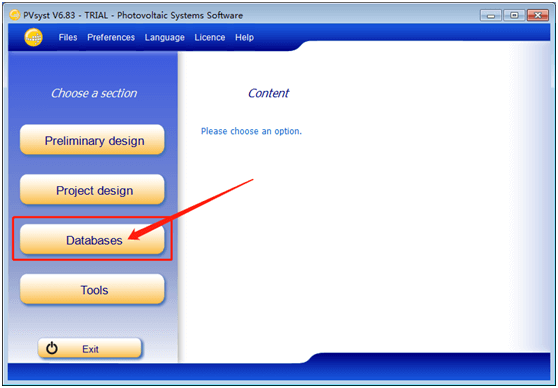 4. Click on "Grid inverter"
Note:If there is a model you need in the list, select the desired model directly. If not, select "New" to create a new one (that is, step 6).
5.Manufacturer select:Growatt New Energy Choose the type of inverter you need, "double click" or "click: open"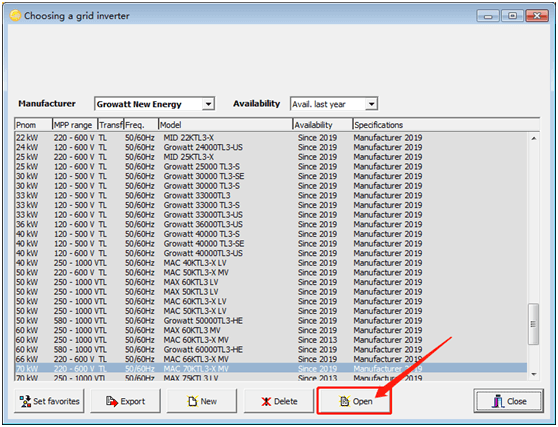 6. Then click on "New" to create a new one.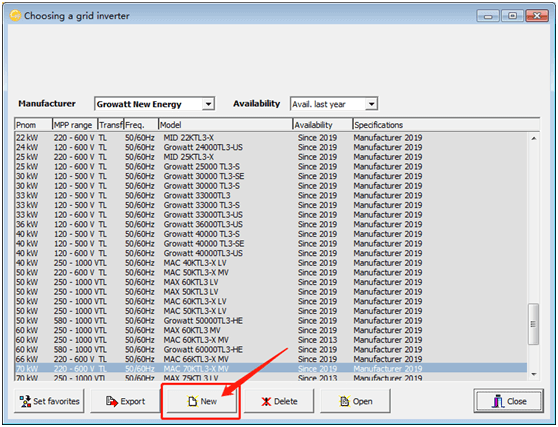 7. Click "Paste from table" to paste, click "OK" to save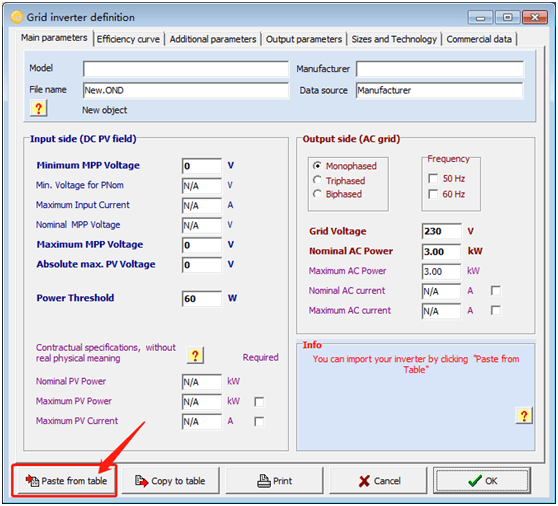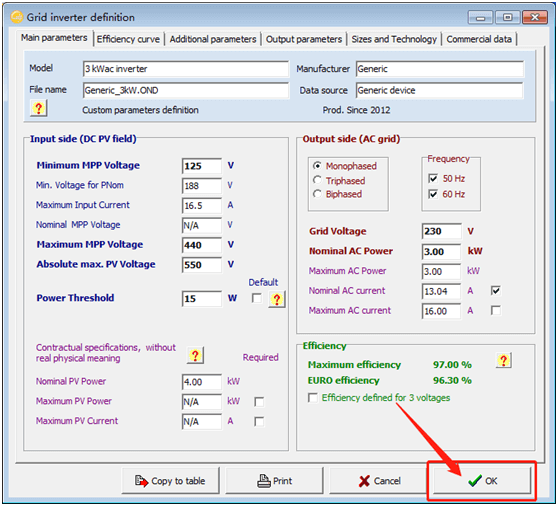 8. Click "SaveAS" directly to continue saving
9. Click "Save" to save the completion.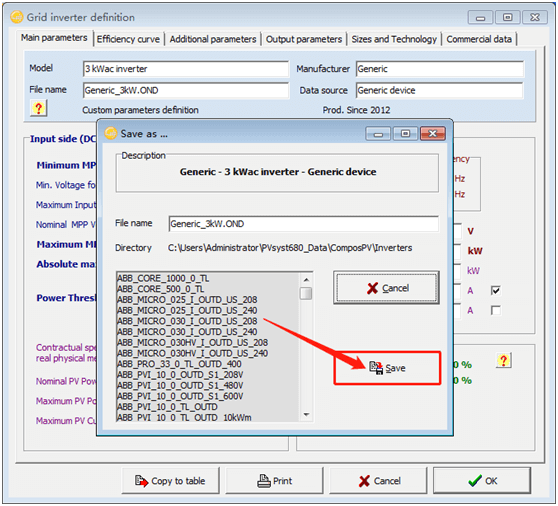 After saving, double-click the saved information in the list or click "Open" (that is, step 5)